Events and Sightings Web Extras
Mary Croarken and Nathan Ensmenger, Editors
Web Extras: Events and Sightings
Because of space considerations in the January-March 2003 issue, we were unable to feature this article in the Events and Sightings department.
Australian Computer Museum Society Acquires a GE-415
The Australian Computer Museum Society based in Sydney recently took delivery of a large console, which is mid-1960 vintage. It was delivered from Melbourne (clue 1) by our chief southern scrounger, Andy Stewart. It was attached to a strangely shaped (clue 2) Formica table with a set of brushed aluminium legs at one end.
At first glance it was not that impressive (see Figure 1). It had some Honeywell square switches and a blue panel. However, upon opening the front panel (see Figure 2), this revealed an impressive set of lamps-obviously a 24-bit machine (clue 3). The use of such a modesty panel was clear evidence that the commercial users didn't want anything to do with all of those ugly flashing lights that the engineers used (clue 4). Also, 24 bits is not a common number. The back of the panel was covered with old electrical tape. After much hard work this tape was removed to reveal a huge "General GE Electric" name tag in all its glory (see Figure 3). Why would such a proud name be covered up (clue 5)?
Figure 1. General Electric GE-415 as delivered to the Australian Computer Museum Society. (image missing)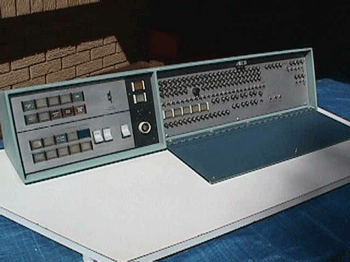 Figure 2. General Electric GE-415 with open console.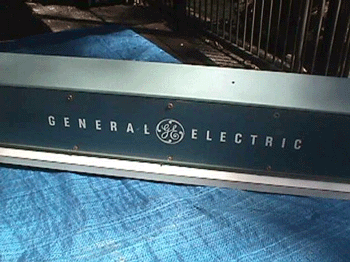 Figure 3. General Electric logo found on the GE-415.
A search of the Web didn't reveal much detail of early GE machines. However, an article by H.R. Oldfield in the IEEE Annals of the History of Computing, vol. 17, no. 4, October-December 1995, pp. 46-55, revealed that GE Phoenix developed a range of 24-bit machines (code-named Mosaic) in the mid-1960s that became the GE-400 family. A French Web page (http://perso.club-internet.fr/febcm/english/ge400.htm) was finally located that gave the GE 400 story. I thought, therefore, that it was probably a GE-415. Some old photographs showed a GE-415, and the same console was visible. The reason for the strange shape is apparent-it joins to a console printer table at an angle. Clue 2 was resolved. The machine was definitely a GE-415.
I have some vendor lists of early Australian computer sites in the 1960s and 1970s that show little evidence of GE sites in Australia. However, Honeywell bought the GE computer division in 1970. A list dated May 1972 of Honeywell sites shows six GE-415s in Australia with two of them in Victoria. One was at Victorian Railways and one was at the Honeywell head office. Honeywell had probably covered the GE name with tape to mask its GE origins. Clue 5 was resolved.
Stewart finally reestablished contact with the donor, and found that the machine had come from Victorian Railways. The owner had acquired it to use as a model train control panel, but fortunately never got around to using it. Now the museum has another lovely computing relic of the 1960s. Are there any other GE-415 pieces in existence?
Readers may contact the Australian Computer Museum Society at http://www.acms.org.au/.
Max Burnet
Australian Computer Museum Society
mburnet@bigpond.net.au