Nolan Bushnell
Born 1943, Clearfield, Utah; created the videogame industry in 1972 by founding Atari with $250, and was able to sell out to Warner Communications 4 years later for $25 million.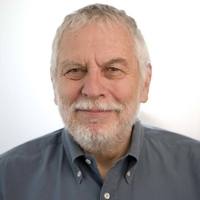 Education: BS, electrical engineering, University of Utah.
Bushnell is a consummate gamesman who wins, loses, and bounces back. "I like getting companies started, not running them," he says. His ventures include Atari, Pizza Time Theater, and Catalyst Technologies. The latter is an "incubator facility" with a dozen start-up companies in such diverse fields as robotics, advanced color television, toys, games, and electronic car navigation.
The P.T. Barnum of Silicon Valley made his debut in 1972 when he and Al Alcorn devised the table tennis-like game Pong, launching the national video game craze. Atari, the resulting company, became the pioneering giant in the field, with sales of nearly two billion dollars by 1982.
QUOTATION
"Business is the greatest game of all. Lots of complexity and a minimum of rules. And you can keep score with the money."
BIBLIOGRAPHY
Biographical
Caddes, Carolyn, Portraits of Success: Impressions of Silicon Valley Pioneers, Tioga Publishing Co., Palo Alto, Calif., 1986.
Slater, Robert, Portraits in Silicon, MIT Press, Cambridge, Mass., 1987, chapter 27.

New content Copyright © 2013-2021 by the IEEE Computer Society and the Institute of Electrical and Electronics Engineers Inc.
All rights reserved. This material may not be reproduced or redistributed without the express written permission of the copyright holder.