John W. Fairclough
Born August 23, 1930, Thirsk, Yorkshire, UK, Fairclough managed the development of IBM System/360 Model 40 at IBM's laboratory in Hursley, England; [According to Pugh, Emerson W., Lyle R. Johnson, and John H. Palmer, IBM's 360 and Early 370 Systems, MIT Press, Cambridge, Mass., 1991.] development manager for SNA and CICS.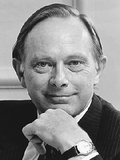 Education: BSc (Tech.), electrical engineering, Manchester University, 1954.
Professional Experience: Ferranti Ltd. (UK) and Ferranti Electric (US), 1954-1957; IBM Corp.: project engineer, Poughkeepsie, 1957-1959, project manager, UK Laboratories, Ltd., 1959-1964, laboratory director, UK Laboratories, Ltd., 1964-1968, director of data processing, marketing, 1969-1970, laboratory director, IBM Laboratory, Raleigh, N.C., 1970-1972, vice president, Communications Systems, 1972-1974, chairman, UK Laboratories, Ltd., 1974-1986, chairman, manufacturing and development, 1982-1986; chief scientific adviser, Cabinet Office, UK, 1986-1990; chairman, Rothschild Ventures, Ltd., 1990-present.
Honors and Awards: fellow, Institute of Electrical Engineering, 1975; fellow, British Computer Society, 1975; fellow, Fellowship of Engineering, 1987; fellow, National Academy of Engineering, 1989; DSc (Hon.), University of Southampton, 1983; DSc (Hon.), University of Cranfield, 1987; DSc (Hon.), University of Manchester, 1988; freeman, City of London, 1989; Gold Medal, Institution of Production Engineers, 1989; DSc (Hon.), University of Aston, 1990; DTech (Hon.), University of Loughborough, 1990; knight bachelor, 1990; honorary fellow, Portsmouth Polytechnic, 1991; DSc (Hon.), Central London Polytechnic, 1991; DSc (Hon.), City University, 1992.
After a spell with Ferranti Ltd., John Fairclough moved to the US and the IBM Corporation in 1957 to work on the project which created the STRETCH computer (IBM-7030). He then returned to the UK to manage the development of the IBM System/360 Model 40 at IBM's laboratory in Hursley, England. Earlier he had managed Hursley's SCAMP project, which led to an important IBM System/360 technological feature: the control store and the use of microprogramming. In April 1965, the Model 40 was the first System/360 model tested and the first shipped to a customer.
In 1968 Fairclough was given responsibility for IBM's marketing and service activities in the UK, where he was a prime mover in the development of on-line, terminal-based, banking systems, including the first on-line automatic cash dispensers (ATMs).
In 1970 Fairclough was appointed director of IBM's laboratory in Raleigh, N.C., where he identified the need for a unified communication architecture to support IBM systems. In partnership with Earl Wheeler, the director of IBM Kingston Laboratory, he set up the effort to define and develop the System Network Architecture (SNA).
In 1974 he returned to the UK as chairman of IBM's laboratory at Hursley, England. He reshaped the mission of the laboratory to make significant contributions to display technology with the development of the first production high-resolution color display, the IBM-3279, and in graphics systems with the IBM-3250 system. He also introduced the development responsibility to the Hursley Laboratory for IBM's Customer Information Communication System (CICS), which has become IBM's most valuable programming product.
In 1986 Fairclough was appointed chief scientific adviser to Prime Minister Thatcher's government, a post he held until 1990. In this position he played a pivotal role in reshaping national science policy.
In 1992 Fairclough was engaged in a number of national activities: chairman of the UK Engineering Council, chairman of the Centre for the Exploitation of Science and Technology, and chairman of the Prince of Wales Innovation Initiative. He was chairman of Rothschild Ventures Limited, and a director of the N.M. Rothschild Bank.
UPDATES
John Fairclough died in 2003. Portrait added. (MRW, 2012)

New content Copyright © 2013-2021 by the IEEE Computer Society and the Institute of Electrical and Electronics Engineers Inc.
All rights reserved. This material may not be reproduced or redistributed without the express written permission of the copyright holder.